Kortney Higgins Receives Healing Hand Award
Category: News
Posted On:
MACOMB, Ill. - McDonough District Hospital congratulates Kortney Higgins, RN in ICU, for receiving a Healing Hand Award, an honor within the Grateful Patient Program at MDH.
Higgins was recognized for the excellent care that she gave to a recent patient. According to the patient, "She went above and beyond and she shines in her profession."
The Grateful Patient Program started at MDH in 2017 and provides an opportunity for patients and/or families to show their gratitude and appreciation in honor of the excellent care received. This gift was designated to ICU.
To learn more about the Grateful Patient Program at MDH, please contact the MDH Foundation office at (309) 836-1757 or visit MDH.org.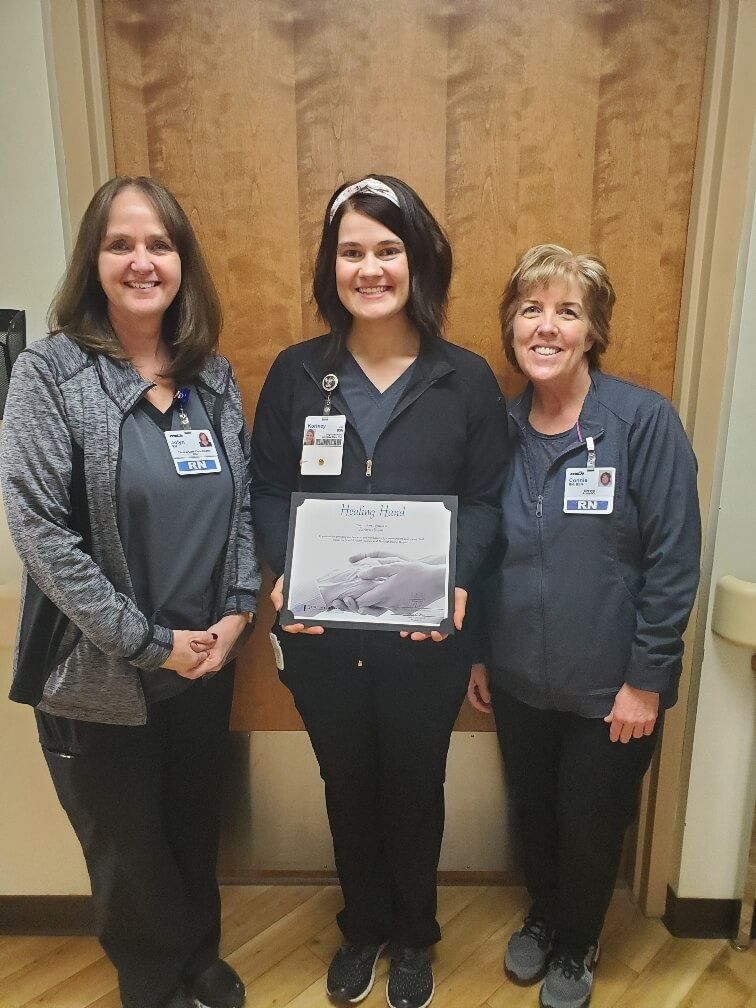 Pictured (L-R): Jolyn Utter, ICU RN & Clinical Care Coordinator; Healing Hand Recipient Kortney Higgins, RN; Connie Elting, RN & Acute/ICU Care Director