MDH Sports Medicine and Rehab Now Offers Two New Fitness Programs
Category: News
Posted On:
MACOMB, Ill. – Adults looking for a fitness program have a new option through McDonough District Hospital Sports Medicine and Rehabilitation Services.

MDH partnered with American Specialty Health Fitness, Inc., a subsidiary of American Specialty Health Incorporated, to become a Silver&Fit and Active&Fit participating fitness center.

Silver&Fit is designed specifically to help older adults achieve better health through regular exercise and health education. The program provides eligible members with no-cost or low-cost fitness memberships through arrangements with certain health plans.

Targeting individuals ages 64 and younger, Active&Fit commercial members may obtain a no-cost or low-cost membership through their insurance health plan coverage. Members would have access to cardiovascular equipment, available resistance and strength training equipment, as well as any standard classes or amenities.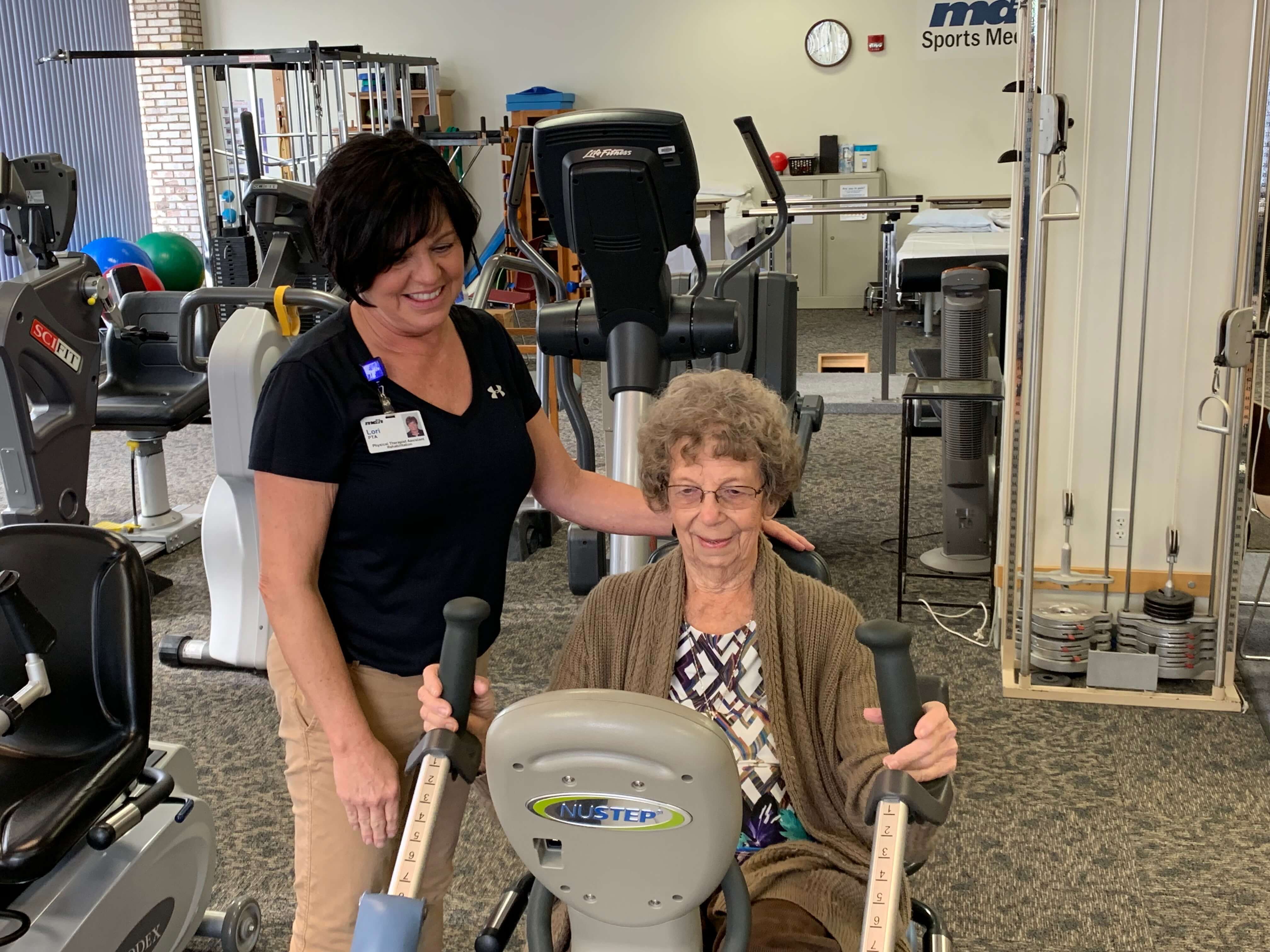 "We're excited to offer American Specialty Health program, the Silver&Fit program which is for seniors ages 65 and older, and also offering the Active&Fit program which is for 64 and younger," said Lori Fox, MDH Physical Therapy Assistant. "These programs are offered at our outpatient clinic (North Lafayette Ave. & University Drive) and also at the hospital in our Sports Medicine and Rehabilitation department. These programs will offer overall health and fitness to our population."

For more information on the programs or to sign up, contact MDH Sports Medicine and Rehabilitation at (309) 836-1601.