Jen Wagoner Receives Dual Healing Hand Awards
Category: News
Posted On:
MACOMB, Ill. – McDonough District Hospital's Jen Wagoner, MPT, CVR, has received her third Healing Hand award in a month, bringing her total to five since the program began.

Wagoner, who received her Certificate of Vestibular Rehabilitation from Duke University and the American Physical Therapy Association in 2017, earned the Healing Hand awards through the Grateful Patient Program, most recently for her expertise in vestibular (inner ear) physical therapy and her exceptional and encouraging attitude.

The Grateful Patient Program at MDH provides an opportunity for patients and/or families to show their gratitude and appreciation in honor of the excellent care received. In addition to recognizing a Healing Hand, patients and/or families may make a financial contribution to support an area of care or direct their gift to a more specific cause.

These latest awards were accompanied by donations designated specifically to help reach the goal of purchasing specialized goggles which will enhance the treatment process for vestibular disorders at MDH.

Vestibular rehabilitation is a form of physical therapy that addresses inner ear or balance disorders for individuals with symptoms of: imbalance, dizziness, vertigo, lightheadedness, gaze instability, and/or motion sensitivity.

Wagoner shared, "Vestibular rehabilitation can have such an impact because dizziness is not a normal part of aging, and some vestibular disorders can even be treated in as quickly as one to two physical therapy sessions. I am very thankful for the support we have received so far."

To learn more about the Grateful Patient Program at MDH, please contact the MDH Foundation office at (309) 836-1757 or visit www.MDH.org.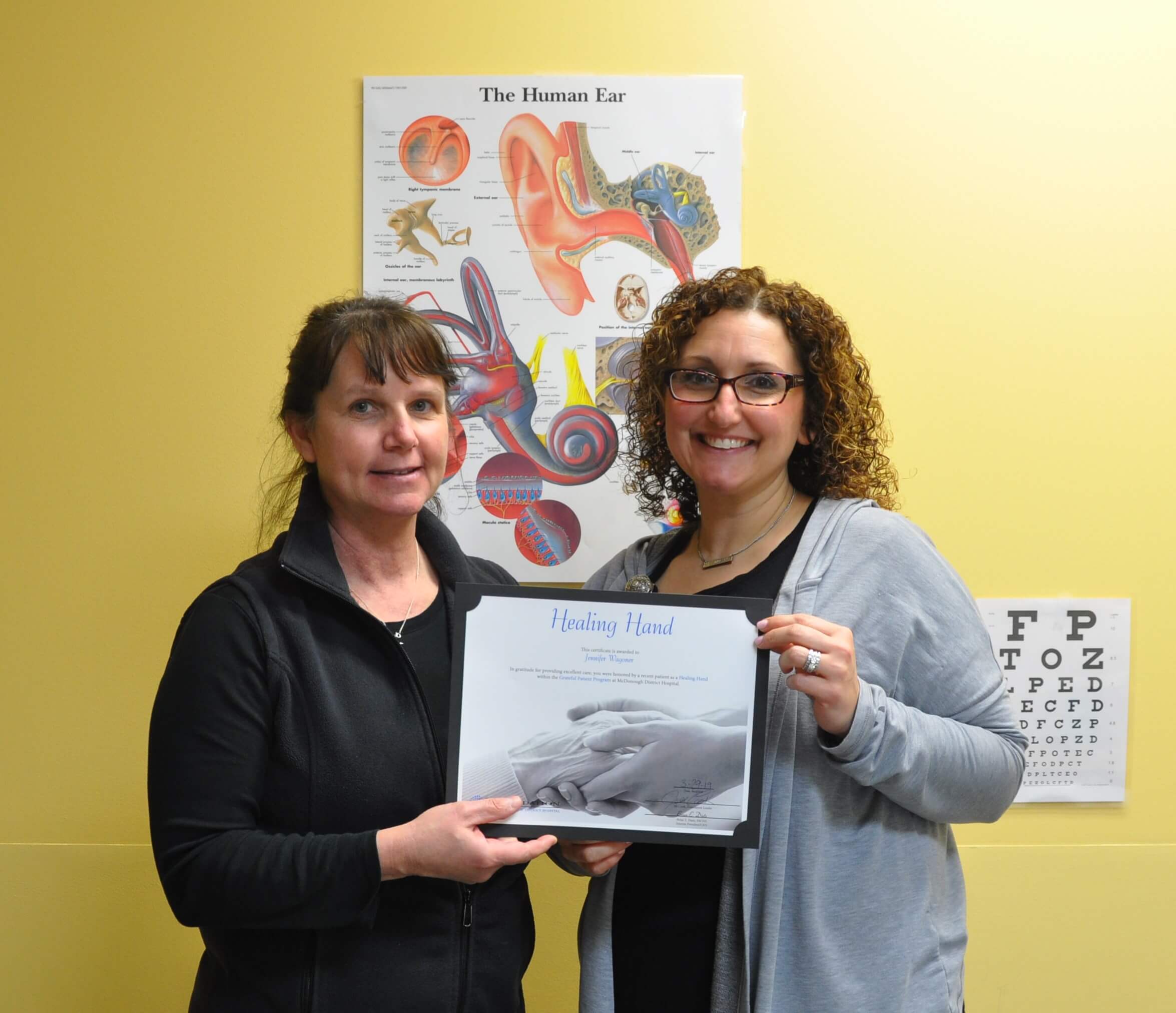 Pictured (L-R): Phyllis McLouth, Sports Medicine and Rehabilitation Services Leader and Jen Wagoner, MPT, CVR