Christina Brown Receives Healing Hand Award at MDH
Category: News
Posted On:
MACOMB, Ill. -- McDonough District Hospital congratulates Christina Brown for earning a Healing Hand award, an honor within the Grateful Patient Program at McDonough District Hospital.

The Grateful Patient Program was implemented to provide patients and/or families the opportunity to show their gratitude and appreciation in honor of the excellent care received by a physician, nurse, staff member, volunteer or area of care. In addition to recognizing a Healing Hand, patients and/or families may make a financial contribution to support an area of care or direct their gift to a more specific cause.

Brown received recognition from Mary Warnock for her quick action when seeing a patient in need, and going out of her way to ensure their well-being while showing great kindness and compassion.

At her request, Warnock's gift will go towards the Sports Medicine and Rehabilitation Department, specifically designated for purchasing specialized goggles that will enhance the treatment process for vestibular disorders at MDH.

To learn more about the Grateful Patient Program at MDH, please contact the Foundation office at (309) 836-1757.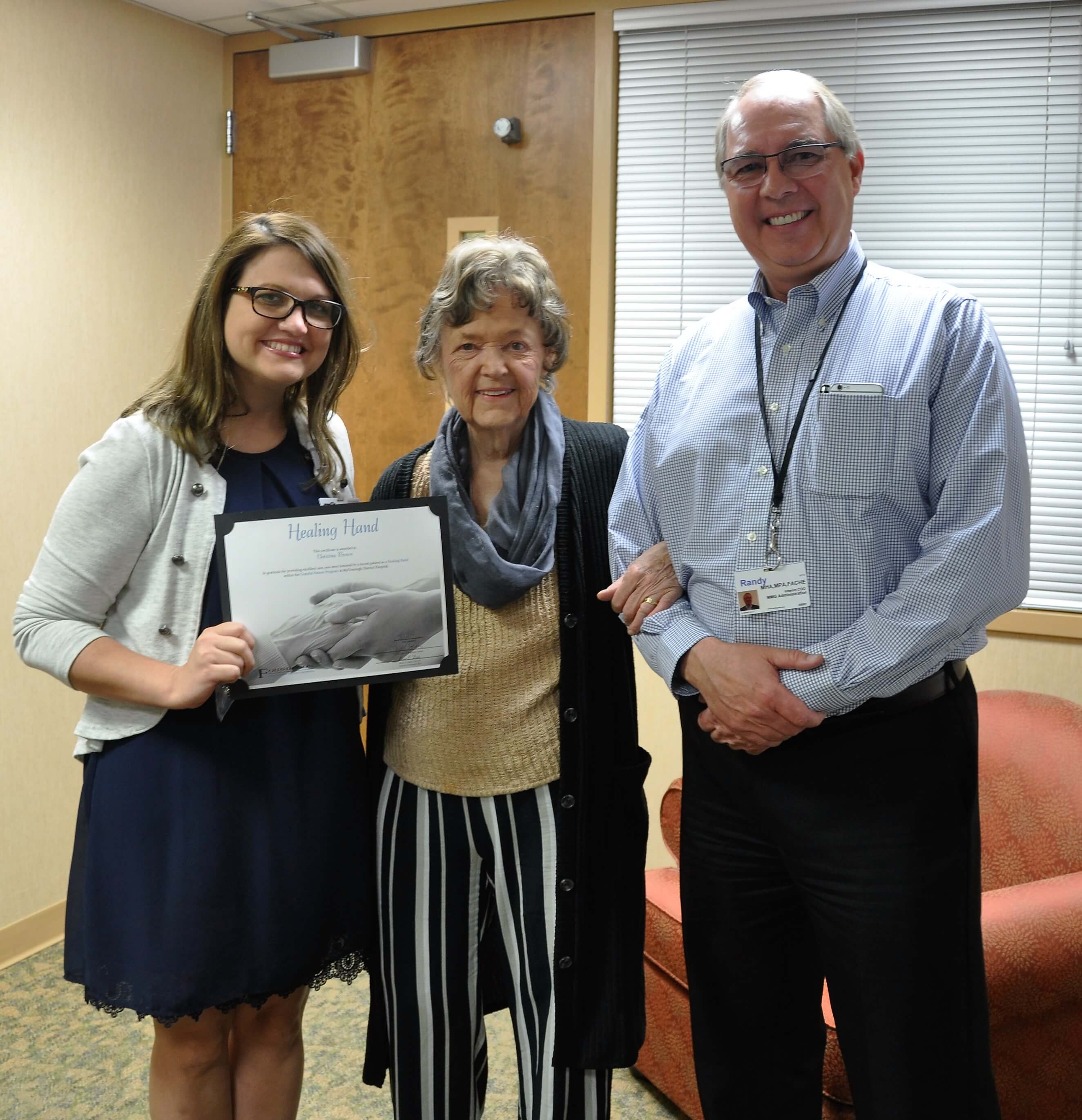 Pictured (L-R): Christina Brown, Practice Manager; Mary Warnock, Grateful Patient and Randy Buchnowski, Interim Vice President of Ambulatory Services