Bill Murdock Joins McDonough District Hospital as Vice President/Chief Financial Officer
Category: News
Posted On: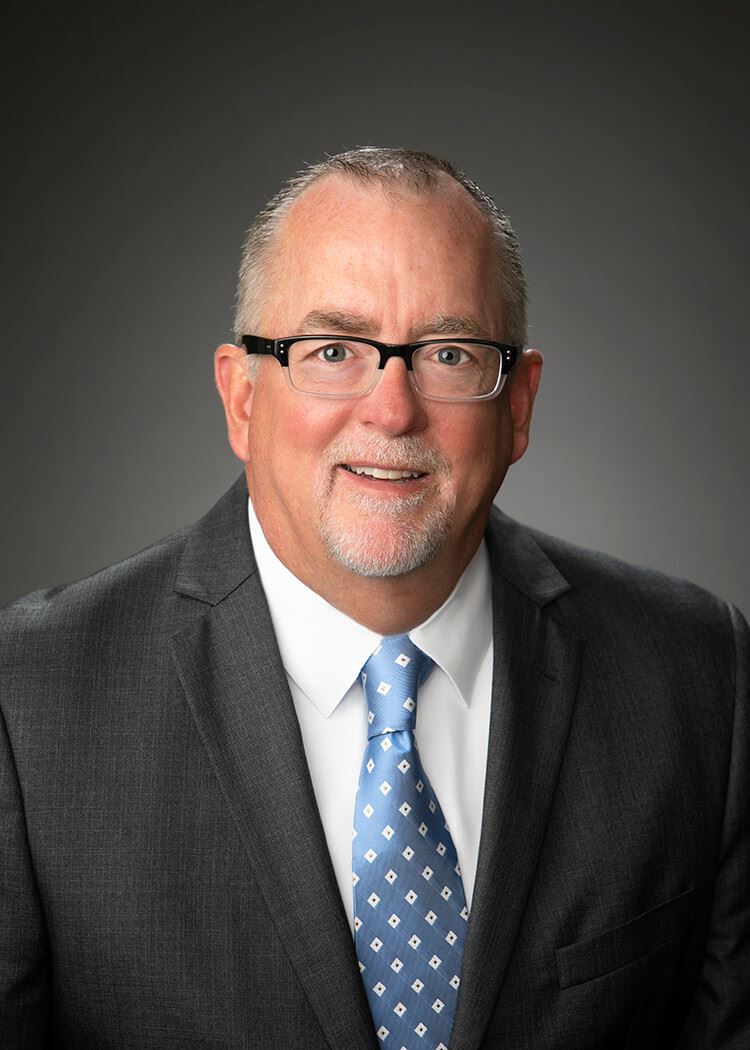 MACOMB, Ill. – McDonough District Hospital welcomes Bill Murdock, CPA, MBA, as the new Vice President/Chief Financial Officer. MDH President/CEO Brian E. Dietz, FACHE, announced the hiring, effective April 22.
For the last 26 years Murdock served as a senior health care executive in financial management roles. Murdock joins MDH after previously serving as a Vice President/CFO for Trinity Health System – Mercy Medical Center in Clinton, Iowa, since March 2016.
"I am honored and truly excited to join McDonough District Hospital as its next Vice President/Chief Financial Officer. I look forward to working with Brian Dietz, the Board of Directors, and the talented MDH team to strengthen the financial performance and enhance our competitiveness in a challenging health care environment," said Murdock. "I am ready to leverage my 26 years of health care experience to emphasize MDH's vision for the future. My close ties with family, friends, Western Illinois University, and the Macomb community for the past 30 years will provide a smooth transition so I can rapidly evolve into my new role."
He began his professional career with Heath Care Service Corporation/Blue Cross Blue Shield of Illinois as a Senior Medicare Auditor. Murdock also worked as a Senior Healthcare Reimbursement Consultant with McGladrey, LLP.
Over the next 20 years, Murdock worked in Vice President/administrative roles as a Controller and CFO at: Galesburg Cottage Hospital, Hammond-Henry Hospital (Geneseo, Ill.), Saint Anthony Hospital (Chicago), and Ingalls Health System (Harvey, Ill.) before his current position.
"We are delighted to bring a finance professional to MDH with Bill's background and experience. Bill will be the most experienced Chief Financial Officer MDH has had in many years. We are all looking forward to benefiting from the expertise and financial guidance he will offer as a member of the senior management team," said Dietz.
He earned his Bachelor's Degree in Accountancy from Western Illinois University in 1993, then a MBA from the Keller School of Management in 2016. Murdock became LEAN Bronze certified in 2015.
Murdock has also volunteered on various committees during his professional career: Clinton Regional Development Board, Clinton Area Chamber of Commerce Finance Committee, AUSP Thomas Prison Community Relations Board, Community Food Pantry, Telephone Exchange Board, a School Board member for eight years, and a past Healthcare Financial Management Association's Board of Directors and program committee member.
Bill and his wife Angie have been married for 28 years and are the proud parents of four children and a daughter-in-law: Matt (Sarah), Noah, Ben, and Ashlyn. Angie is a registered nurse, starting her career in Obstetrics then transitioning to a physician practice in Knoxville for the past 15 years.
For more information on MDH, log onto www.MDH.org.